Delete cTID
A cTrader ID can be removed on request by your broker only if it doesn't have any trading accounts linked with it.
Therefore, if you would like to remove a cTID, then you should contact your broker requesting your trading accounts to be removed.
When no active trading accounts are linked with your cTID, then you can ask your broker to remove your cTID.
To view all your trading accounts, select the Trading Accounts tab, or click View under the Trading Accounts section on the Overview page.
All the Live and Demo accounts connected to the current cTID are listed here divided by the respective broker.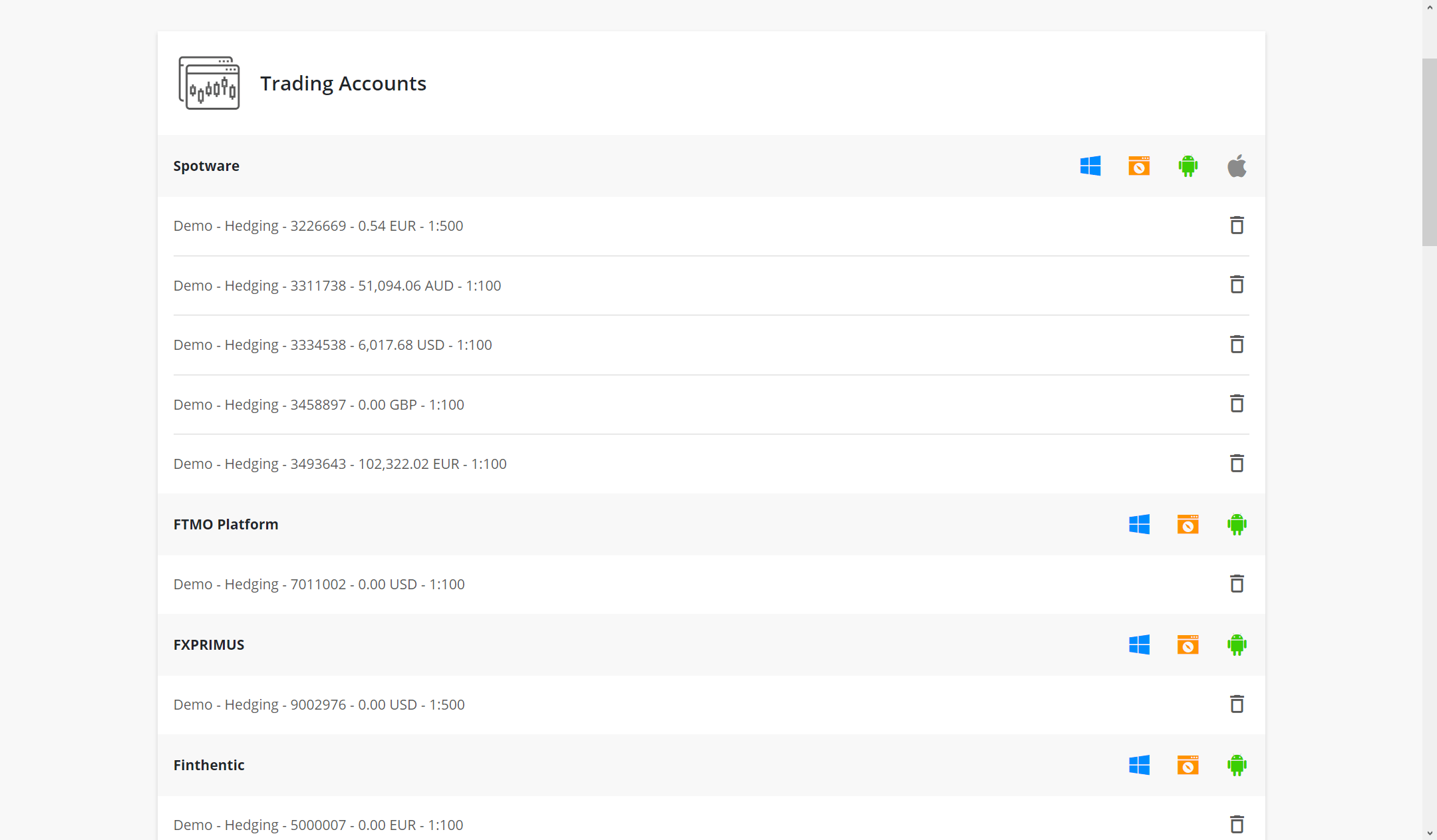 To completely delete your cTID you should contact each broker that you have your trading account with, requesting to remove your trading account.
The way you contact your broker may differ for each of them, but usually, you can do it via support or helpdesk.
When contacting your broker, you should explain that you need to stop all the activity with your trading account and remove it completely.
Your cTrader ID can be deleted only when all trading accounts are deleted.
When a broker deletes your trading account, it will automatically disappear from your accounts list which you can check on cTID Site under your credentials.
When you have the last account left (or you have only one trading account with one broker initially), you should request your broker to remove your trading account and your cTrader ID.
If you don't have any other trading accounts, then your broker will be able to remove your cTID completely.
Note
All the demo accounts must be removed as well.
Therefore, in case you have demo accounts on Spotware Demo, then you should contact Spotware (community@spotware.com) and ask us to delete those accounts.
If all your trading accounts are Demo and running with Spotware Demo, then you can request removing trading accounts and cTID from our support team.
---
Last update:
June 3, 2022