Generate Leads by Sharing Technical Analysis¶
Educators rely on their trading expertise, instructional proficiency, and personal brand awareness. Nevertheless, simply offering technical analysis may not suffice as a lead generation mechanism considering the overwhelming amount of online content that covers the same topic. Unless you treat your educational materials as a major product, you will not see any meaningful growth in your audience.
If you have ever struggled with generating leads for your educational activities, hosting Chart Streams may be just the solution you have been looking for. Chart Streams allow educators to share trading insights in real time staying within cTrader. There are no entrance barriers for new leads, as watchers do not have to be registered users on the platform at the moment of joining.
This guide explains in detail how to use Chart Streams as a full-fledged lead generation tool.
Share a Chart Stream Link¶
Despite its apparent simplicity, the act of sharing a link can be utilised in numerous ways and has considerable potential.
Social Media¶
Educators who have a strong social media presence on Facebook, Instagram, and other platforms can create posts or stories linking to their streams.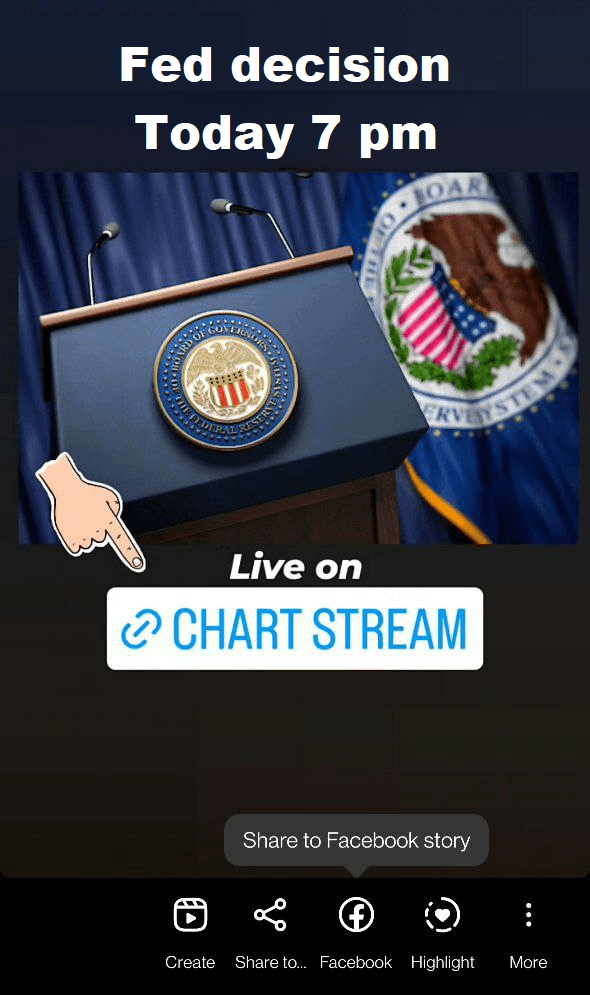 Messaging¶
Instead of texting another message that risks being lost in chats and groups, take advantage of pinning featured messages leading to your educational streams if you have administrator rights.

Email¶
It is not all about social media. If you have an email database, employ it to the fullest. Leads who have provided their emails face a high chance to go down your education funnel. Email communication will also help to reach those leads who may have missed your social media post. For example, a weekly newsletter containing your current or planned streams would attract the attention of leads.

Website¶
Reserve some space on your website to showcase the current streams that are available for watching. Every new visitor will be able to click on the link and join. Alternatively, if you prefer restricting access to the stream only to students who have signed up, hosting the link behind a login page can be a viable solution.
Link in Bio¶
You can have all your streams consolidated onto a landing page. For example, a Twitter description with a single link in bio redirects leads to a menu of your current streams that they can watch.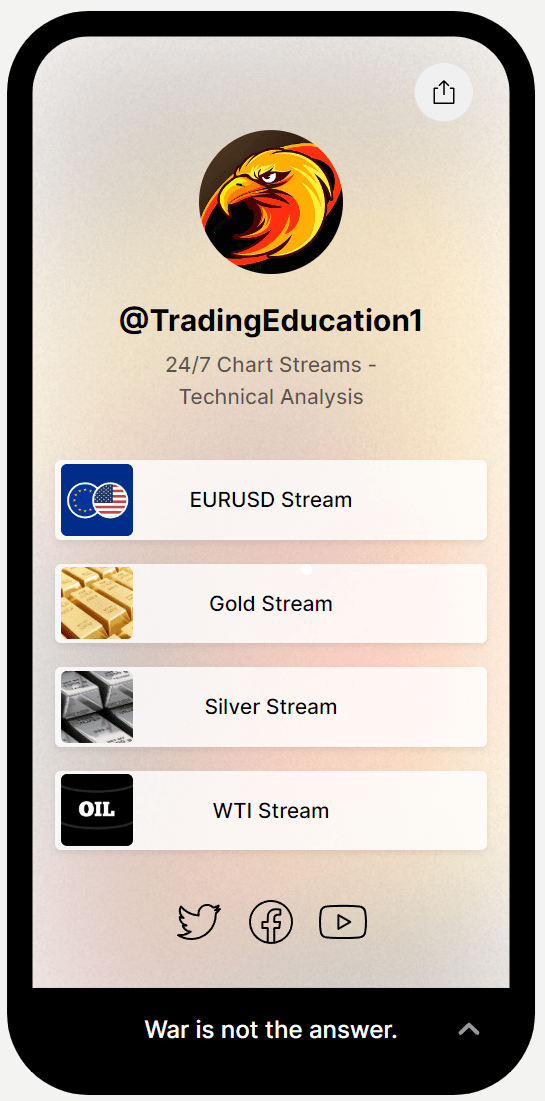 Tip
On condition that a Chart Stream link contains a partner's nickname (u=nickname), it will perform as an Invite link and execute trader attribution in cTrader. Make sure that your nickname is present as a URL parameter in all Chart Stream links you are sharing to enjoy the benefits of cTrader Invite.
Market a Stream¶
Although you have learned how to share your streams, it is still necessary to go beyond educational services and offer added value to your leads.
The 4Cs of Marketing framework provides an interesting insight into what leads should gain as a result of your efforts.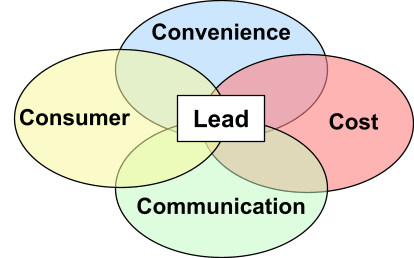 Consider three examples of educators who use Chart Streams to generate leads.
Example
Educator 1 is a worldwide trading academy consisting of several educators.
Educator 2 is a professional trader who uses Chart Streams differently. He is watching, correcting, and providing support to other traders as paid one-on-one service. Note that there is no built-in mechanism for streams monetisation in cTrader, meaning that all payment arrangements are negotiated by parties independently.
Educator 3 is partnered with a prestigious broker and provides technical analysis to gold members only.
Consumer¶
In plain words, address the consumer demand. You should carefully identify the expectations and needs that your leads have and find a way to satisfy them. For instance, you may have discovered a gap in trading live content during the nighttime. You may target these consumers and offer night streams.
Educator 1 is focused on beginners, and the content they offer should be easy to understand. Since they are an academy made up of several educators from around the globe, the pool of leads is large.
The leads of Educator 2 are intermediate-level traders who are independent decision-makers but still seek a professional opinion. The pool of such traders is smaller than in the first example.
Educator 3 is providing a service for gold members only, meaning that these are experienced traders who also expect a premium feel. The number of such customers is small, which makes them highly valuable.
Cost¶
The cost dimension represents the effort, price, time, and opportunity costs a lead would bear choosing your educational service.
The streams of Educator 1 are free and available 24/7. Hence, the cost of leads is minimal assuming that they only need to have time and a laptop to join. On the other hand, the retention rate is likely to be low.
Educator 2 charges a monthly subscription for twice-a-week one-on-one sessions. Leads perceive this as a regular paid service, which requires substantial commitment and discipline. They are prone to assess value for money.
The cost is the highest for both the leads and Educator 3. These customers should contract with a specific broker and qualify as gold-ranked traders. They are the most demanding category, and the educational content should be of premium quality.
Convenience¶
Your leads should not experience severe difficulties accessing your product; otherwise, the connection will not last long (if happens at all). Knowing the habits of your audience, plan streaming at convenient hours, focus on demanded symbols, and use convenient software. Platform-wise, cTrader has made the sharing process smooth for everyone and tailored to technical analysis.
The convenience point of Educator 1 is 24/7 access. All academy educators have one account, and one link is distributed. With many stream providers, the intensity of broadcasted technical analysis will not decrease. Moreover, cTrader does not require stream watchers to register.
For the audience of Educator 2, it is an invitation-only link, which is not distributed via public channels. Hence, they will not be interested to share it for free with others. Twice-a-week one-on-one sessions are flexible and easier to arrange than large group meetings. A monthly subscription allows leads to avoid long-term commitment.
The leads of Educator 3 should receive the highest level of convenience as part of a premium service. Educator 3 is expected to be flexible in terms of planning schedules and choosing symbols with gold-ranked clients.
Communication¶
Communication is about how you interact with your audience via a preferred channel(s).
Given that the audience of Educator 1 consists of beginners, the educational content should be delivered in simple language. If new leads come across many trading terms, they can quickly get discouraged.
Educator 2 should remain highly professional and accurate across all communication channels. Clickbait headlines should be avoided not to compromise competence and evade any kind of manipulation.
For Educator 3, it would be inappropriate to use mass communication channels and informal language, which undermine a premium feel. A highly respectful attitude is a must. In this case, the communication process may involve another party and their interests, the broker who introduces clients to Educator 3.
The following screenshots showcase how Chart Streams can be marketed to the three educators' audience.
Are Chart Streams a Replacement for Other Streaming Services?
Chart Streams are a built-in and all-sufficient feature in cTrader. However, if you are a fan of YouTube streaming, you can still use Chart Streams as a complementary tool. Since traders often use multiple screens, one of them can display a YouTube stream with voice instructions and your audience's reactions (e.g., comments, likes, live chat, etc). The other will display a Chart Stream where traders will be able to take immediate actions right on the platform.
Complement Streams With Chartshots¶
Another feature that perfectly complements Chart Streams is Chartshots. It is a screenshot tool designed for cTrader that captures and uploads your chart almost instantly, allowing for quicker sharing. Chartshots automatically headline a symbol, capture date, and timeframe.
Independent Work¶
As an educator, you can encourage your students to create their own analyses and make market predictions based on what they have learned. Chartshots are efficient for quick sharing when you need to grasp the idea at a glance. Since Chart Streams are live, Chartshots can serve as a 'reference' to a stream and a handy tool for exchanging insight.
Being a trading academy, Educator 1 can give 'homework' to students. Chartshots offer a convenient format to submit analysis results, check them, and even mark them up for corrections.
Stream Previews and Summaries¶
Leads who subscribe to streams as a paid service and premium clients might be interested in receiving previews before they make a commitment. Furthermore, follow-up educational materials after each stream add value and demonstrate that your approach is grounded.
Educator 2 can use Chartshots as a preview in their promotional materials. As the target audience consists of experienced traders, they may judge the depth of technical analysis by Chartshots in advance.
For premium clients who value their time, Educator 3 can send follow-up summaries of each stream with key highlights. Chartshots work as perfect illustrations, which deliver the idea better than hundreds of words.
Summary¶
To conclude, offering technical analysis as an educational service and generating leads is not the same. With the Chart Streams feature of cTrader, you can share your trading insight in real time supplementing it with static Chartshots. However, a crucial point in this process is how well you understand the needs and expectations of your audience. Second, it is your ability to use suitable communication channels and distribute audience-matching marketing signals via them.
With the growing number of leads, you may proceed to the next level and become a partner (as Educator 3 did). Redirecting traders to a specific broker, you can expect a higher return from your educational activities. If the quality and coverage of your technical analysis increase, you will gain more negotiation power with the broker. This means that you will manage to promote the interests of your audience as well as your preferred platform for educational streaming.
---
Last update:
December 6, 2023